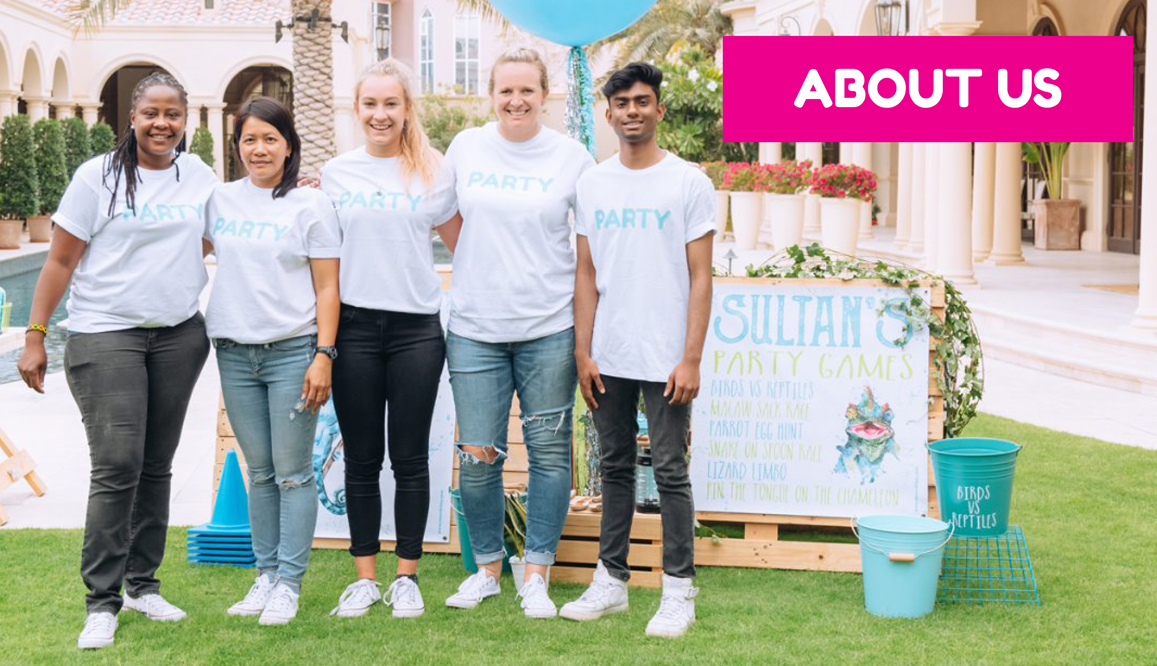 Based in the UAE, with a studio and warehouse in Dubai, me&riley is the children's event specialist for tasteful and unique children's events in the Middle East. At me&riley we strive to create mini versions of how we would all like our own events to be… stylish, sophisticated and special, yet simple, all at the same time. With a strong background in event management, fashion and interior design we offer a high level of personalised service so that your child's event is the best ever! We pride ourselves on having the best quality vendors and the most enviable products, all of this saving you the time and the effort of finding them yourself!
We are proud to be a licensed UAE company and you can be assured that all of the vendors that we use are legal companies as well. Everything that me&riley creates is done with products either designed or created in the UAE or Australia. Most importantly we don't try and do everything ourselves, we outsource wherever possible to the professionals, making sure that you get the best vendors every time. Each me&riley event is meticulously planned and we want to offer our very best to each and every client, therefore we retain the right to refuse a event if we do not believe we can give you and our other clients our best at that time.
Team
Our predominantly female team is made up of people from Australia, New Zealand, the UK, Southern Africa and Asia. All of our team members speak fluent English, are well presented and wear a me&riley branded uniform.
Our team members are fun, friendly, sensitive and most of all, professional. They will work with you to create the perfect solution for all aspects of your event.
We are also able to create special uniforms to suit your party! Please let us know before your event if you would prefer only female team members or if you would like a specific costume worn. Our seriously international team also speak French, German, Arabic, Swahili, Tagalog and Urdu.
Vendors
Do you manage or own an amazing bakery, catering company, photography company or a children's company that provides new and original craft activities? Please get in touch as we are always looking for new vendors to join us in creating amazing events.
If you are a legally trading business and would like to apply to become a me&riley vendor please email us at info@meandriley.com
Ethical Policies
We aim to create events that are not only fun, amazing and unforgettable, but also socially and environmentally responsible. We endeavor to use fabrics, wood and paper products instead of plastic products wherever possible. All of our tailored products are made in an ethical tailor shop no sweat shops allowed! We strive to offer activities and entertainment options that are educational and fun.
Media
We are always happy to provide products for editorials and can create new designs to work especially with your feature. Please get in touch by emailing info@meandriley.com
Franchises
Want to join us in creating these fabulous events in another country or region of the Middle East or even the World? If you are interested please email info@meandriley.com for further details.